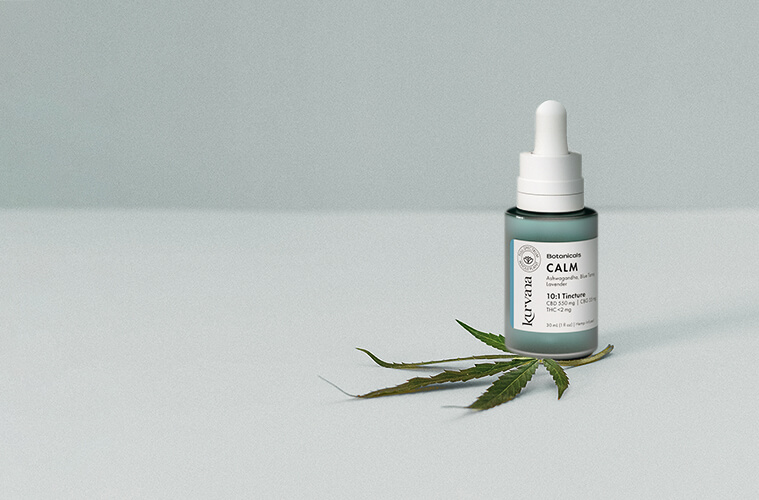 A Beginner's Guide to Hemp-Derived CBD
The world of hemp-derived CBD can be confusing; from tinctures, elixirs, capsules, to even creams, it seems almost too good to be true that one cannabinoid can stir such a buzz. Whether you are an experienced user or new to your wellness journey, we are here to walk you through the 101's of CBD.
To simply put it, Cannabidiol or CBD for short, is one of the many hundreds of cannabinoids produced in hemp. Like most natural chemical compounds, the benefits of CBD can range from person to person depending on many factors, such as age and method of consumption.
Now we have all heard of THC, but will CBD get me high? The short answer is no. Unlike Tetrahydrocannabinol or THC, CBD is popular for both its restorative and non-psychoactive effects.To understand how CBD works, we must look at the Endocannabinoid system and what it does for our bodies. Discovered in 1992, the Endocannabinoid system is a system of CB1 and CB2 receptors located throughout the human body that help maintain homeostasis. These receptors help regulate everything from hormones, appetite, pain, sleep, and more. Much like a car engine, these receptors go through a process of natural wear and tear that can often throw off your body's natural balance. By replenishing these receptors, this brings your body back to a state of harmony.
Located in the Central Nervous System, or CNS, CB1 receptors play a vital role in your body's movement, coordination, emotions, and even appetite, whereas CB2 receptors are found in the immune system. A look at the "Endocannabinoid System and Pain: An Introduction" presents that cannabinoid receptors are found at every level of the pain pathway. Naturally produced in the body, the endocannabinoid 'anandamide' or AEA, and 2-arachidonoylglycerol (2-AG) function similarly to CBD. Though more research must be done, scientists believe that CBD may have an impact on the prevention of worn-out endocannabinoids.
Burston, James J, and Stephen G Woodhams. "Endocannabinoid system and pain: an introduction." The Proceedings of the Nutrition Society vol. 73,1 (2014): 106-17. doi:10.1017/S0029665113003650

CBD is only 1 of over 100 cannabinoids found in hemp plants. With the demand for holistic medicine growing, research for new cannabinoids such as CBG, CBC, CBN and d-8 THC, are being conducted at a rapid pace. A recent study published by The National Library of Medicine explored the beneficial effect of Cannabigerol (CBG) on experimental inflammatory bowel disease. In this experiment, Colitis was induced on a group of mice who were then given CBG and assessed on markers of inflammation. The studies resulted in effects that showed CBG reducing not only colon weight and length ratio but additionally reduced the production of Macrophages (cells that initiate inflammation). Opening the doors to new clinical experiments, hemp research and exploration is merely in its infancy.
Borrelli, Francesca et al. "Beneficial effect of the non-psychotropic plant cannabinoid cannabigerol on experimental inflammatory bowel disease." Biochemical pharmacology vol. 85,9 (2013): 1306-16. doi:10.1016/j.bcp.2013.01.017

As industry leaders, we take pride in producing only the best products for your wellness journey. Whether you prefer to take CBD with your morning coffee or after heavy exercise, we strive to offer an experience that is special for you. Made with certified Full-Spectrum hemp, our CBD is perfect for those that want to spend less time worrying and more time relaxing. All Kurvana Hemp products are produced from certified industrial hemp that is grown in accordance with rules and regulations stipulated by the 2018 Farm Bill. Full-Spectrum Hemp CBD products can contain up to 0.3% THC or non-detectable levels and conform with all federal laws regarding sale and distribution.
Are you ready to jumpstart your wellness journey? Learn more about our collection.
---
Sources
https://pubmed.ncbi.nlm.nih.gov/23415610/